What to See and Do in
Nelson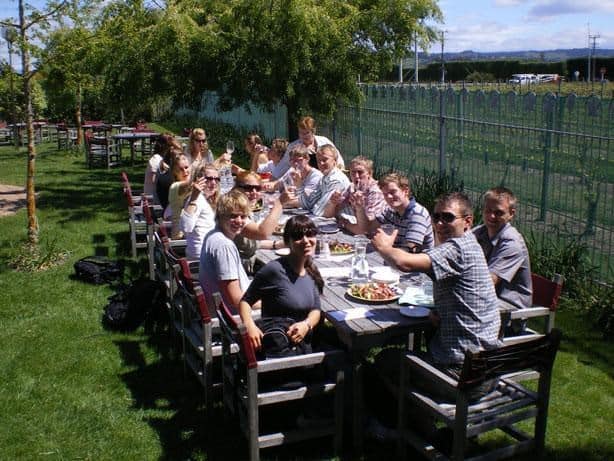 Bay Tours Nelson
Bay Tours Nelson are providers of informative and friendly tours to the region we have been proud to call home for over 30 years. Our vast local knowledge means you get the absolute best from a stay in the Nelson region of New Zealand.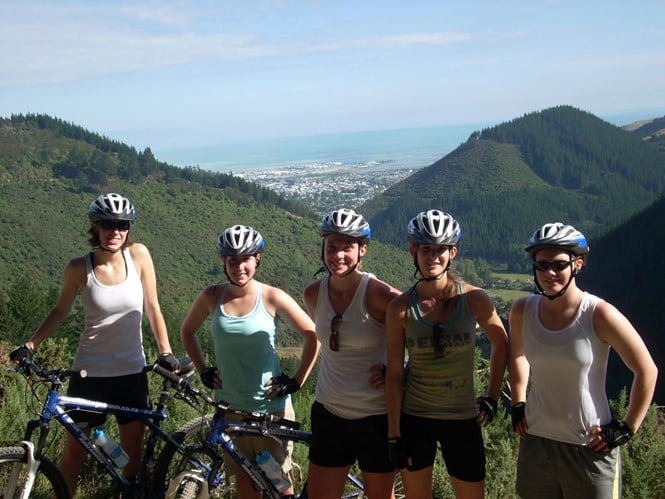 Biking Nelson
Discover the beauty and diversity of Nelson with Biking Nelson. Our personally guided rides let experience the thrill and excitement of mountain biking or a leisurely ride around the Nelson City.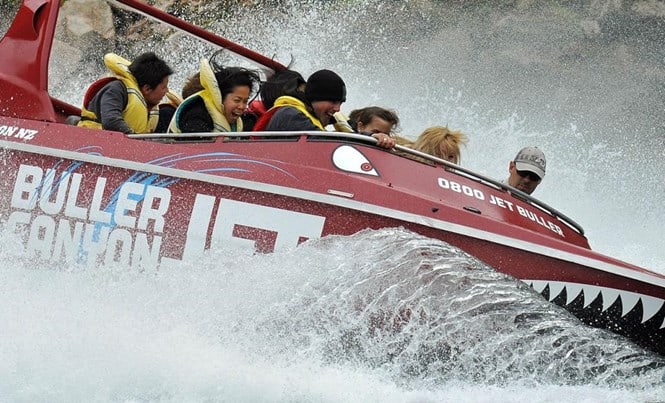 Buller Canyon Jet
JOIN US FOR NEW ZEALAND'S BEST JET BOAT ADVENTURE IN STUNNING BULLER CANYON NZ! - Enjoy a mind-blowing 40 minutes of pure thrill. - Ride through the beautiful scenery of a protected scenic reserve. - Have some real family fun on the awesome white water rapids.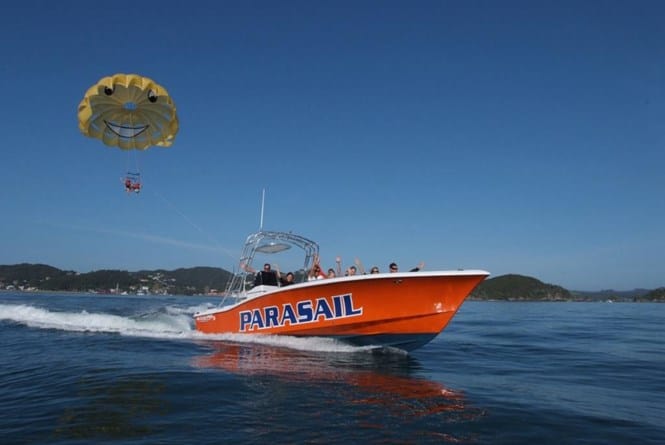 Flying Kiwi
New Zealand is all about the outdoors - immersing yourself in stunning landscapes, enjoying unique activities and experiencing a strong culture and history - our tours are designed for people who want to embrace all these elements and discover the real beauty of New Zealand with a fantastic group.

Happy Valley Adventures Ltd.
Best known is the Skywire, Happy Valley's own invention and the longest flying fox in the world! People of all ages can soar 150m above beautiful native forests with superb views on the 3.2 km eco ride strapped into a 4 seat carriage.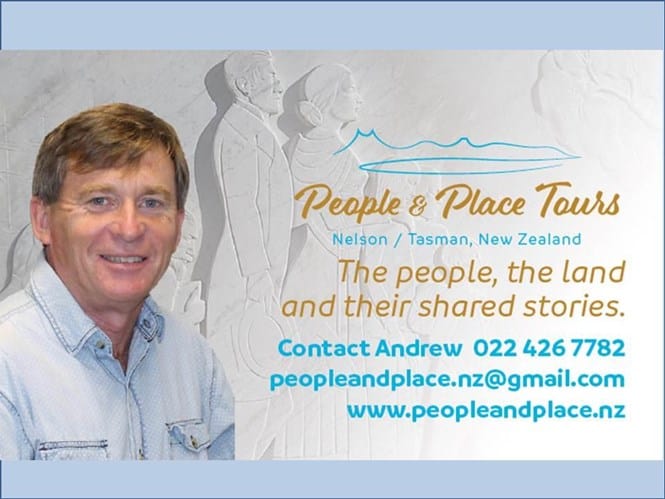 People and Place Tours
Every place on earth has been transformed by its human stories. On People and Place Tours you will hear stories from a remote region of the planet - one which joined the human drama only very recently.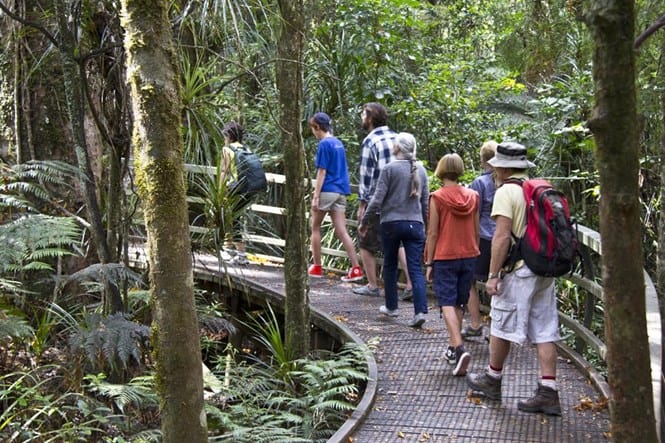 Southern Wilderness
Southern Wilderness NZ (and sub-brand Adventure Guides) is owned and operated by Steve Gibbons and Juliet Jordan, New Zealanders with a passion for the outdoors. We still enjoy the luxury of taking many trips ourselves, offering a truly personalized service.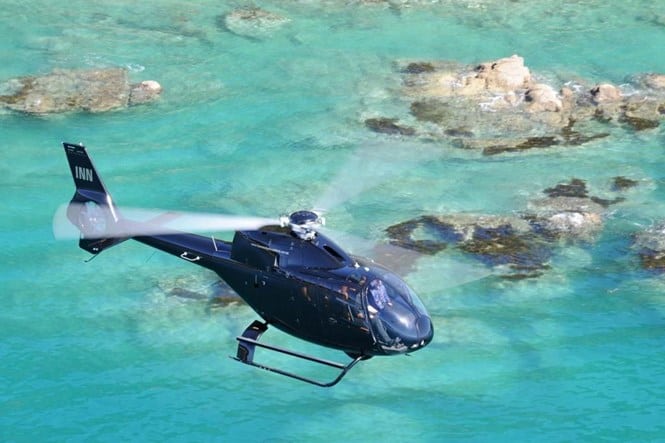 Tasman Helicopters
Choose from one of our pre-made packages or have us design a bespoke itinerary to help make your dream tour a reality. We have extensive local knowledge and can advise on flight times, food and accommodation options, and the best touchdown spots to enjoy the wilderness.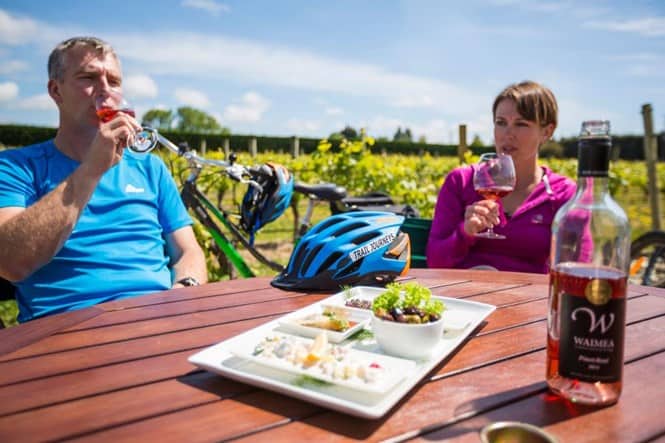 Trail Journeys
Trail Journeys Nelson is a locally owned and operated family business. Our values are based on quality with genuine, friendly, professional service.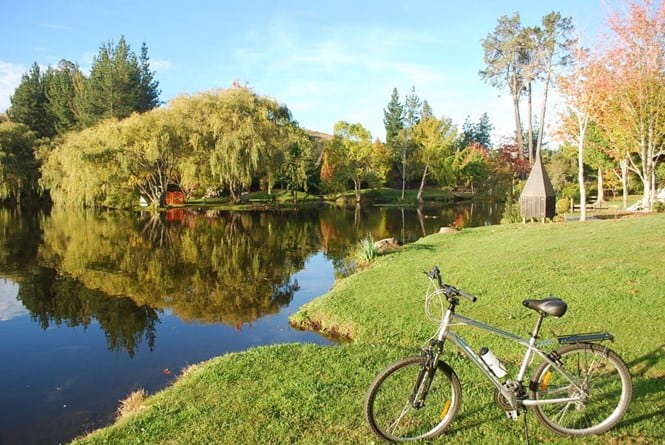 Wheelie Fantastic Cycle Tours
Wheelie Fantastic Cycle Tours offer a wide range of high quality cycling experiences in the Nelson Tasman region, including The Great Taste Trail, one of New Zealand's Great Rides.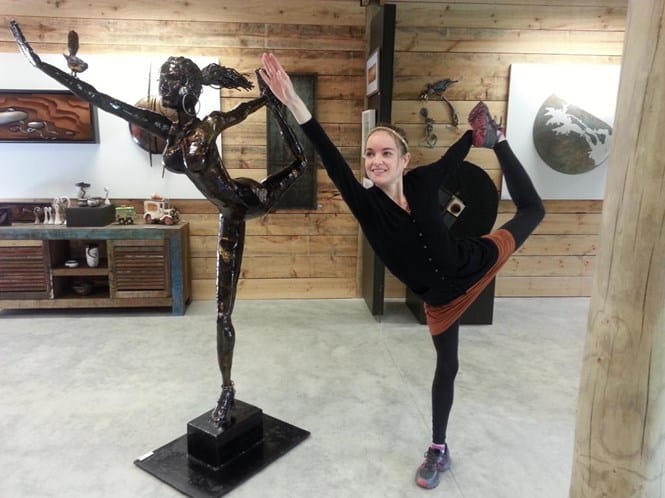 Wine Art and Wilderness
Uniquely guided, interpretive tours into Abel Tasman and other National Parks and reserves. Scenic tours of Nelson in a Day or Golden Bay in a Day Wine & Food Tours Try world class wine matched with beautiful food in wineries with unsurpassed settings in either Nelson or Marlborough.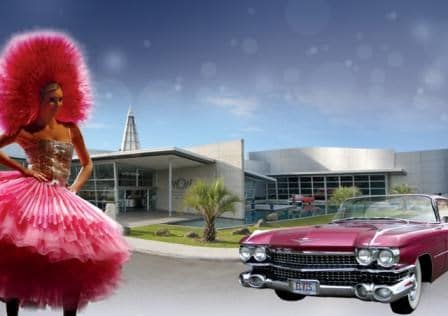 World of WearableArt & Classic Cars Museum
Experience a creative and visual feast that is almost beyond description. Firmly established as an iconic Nelson visitor attraction, the WOW® and Classic Cars Museum celebrates two distinctly different passions.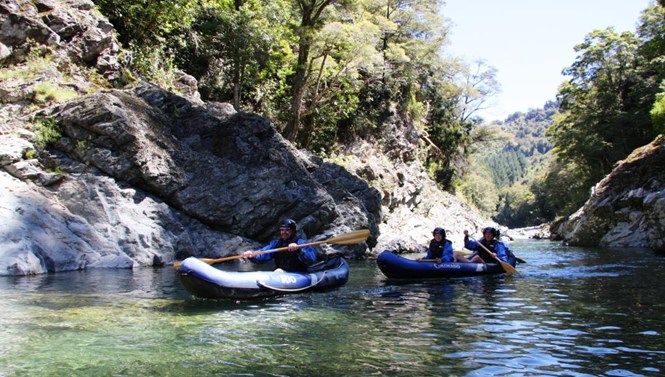 Pelorus Eco Adventures
Pelorus bridge Havelock is where the scenes from the dwarfs in barrels was filmed for the second movie The Hobbit-The Desolation of Smaug.

All electronic images and concepts are the copyright of See and Do New Zealand © 2010 -